Industry leaders in Aquatic Risk Management & Lifeguard Training
Ellis & Associates is the industry leader when it comes to aquatic safety and risk management, with its core focused on Lifeguard Training. With a reputation as the number one provider of innovative, cutting-edge training since it's introduction in 1983, E&A's Comprehensive Aquatic Risk Management Program™ (CARMP™) is recognized around the world as the premier risk management program available. We also offer a customized solution, allowing Clients to tailor their risk prevention strategies to their individual needs, the Customized Risk Prevention Program™ is perhaps the most universally accessible consulting service available to Aquatic Facility Owners/Operators anywhere in the world. Learn more about both services below.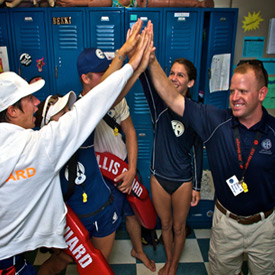 The Comprehensive Aquatic Risk Management Program™ (CARMP™)
The CARMP™ is Ellis & Associates' flagship program, providing full-service aquatic safety and risk management consultation that goes well beyond simple "lifeguard training". The Comprehensive Programs unique services, extensive Program Standards Accountability-based Auditing program, and 24-hour a day, year-round access to operational resources and industry experts gives facility Owner/Operators all the tools necessary to be successful. It is a complete, multifaceted aquatic safety guidance program.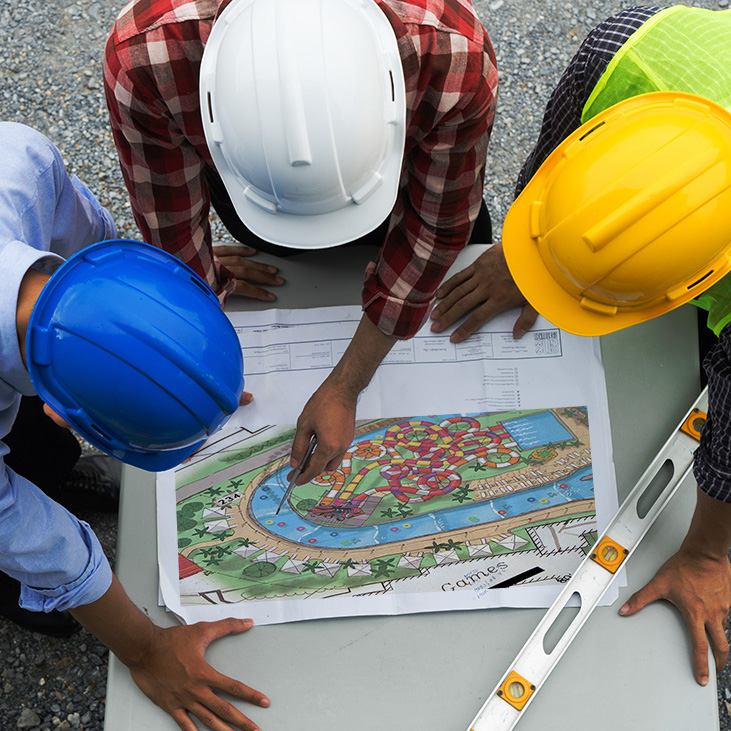 Development and Expansion Consulting
The E&A team can provide design/construction plan review for new or expanding aquatic facilities. Integrating aquatic safety into initial site plan review saves time and resources. Start your water park development or water park expansion with the experts in aquatic safety and operations..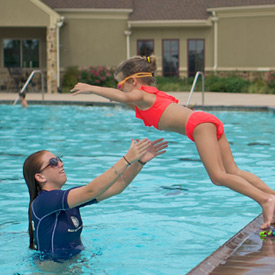 International Lifeguard Training Program™ (ILTP®)
Our proactive & professional approach to preventive lifeguarding has established new "Standards of Care" for the industry. ILTP® is a unique, comprehensive lifeguard training program; the content includes Health Care Provider level CPR, AED training, Emergency Oxygen Administration training, and First Aid, along with state-of–the-art rescue techniques.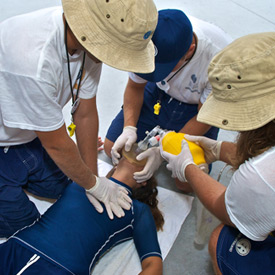 Customized Risk Prevention Program™
The Customized Risk Prevention Program™ is the latest of these program offerings and combines the foundational accountability of Lifeguard Licensure with performance-based Audits, and baseline Risk Prevention services, while allowing Clients the opportunity to assess their own, individual operational risks and choose right-fit options from our highly effective "best practices" and "program standards," to meet their aquatic safety needs.
ILTP® Training Centers
Becoming an ILTP® Training Center entitles aquatic facility Owner/Operators to have select members of their team participate in official ILTP® Lifeguard Instructor training courses. These courses provide the critical Lifeguard Instructor training and mandatory Licensing necessary for them to then be able to conduct their own authorized ILTP® Lifeguard courses and/or E&A Safety & Health courses, on-site and as needed, and without participation in the risk management services mentioned above; affording Owners/Operators the ability to integrate ILTP® trained Lifeguards into their facilities existing operational practices.