About Jeff Ellis Swimming (JES)
For more than thirty-five years, Ellis & Associates has provided award-winning aquatic safety and risk management services, certification programs and high-quality educational offerings to clients worldwide. Our learn-to-swim program, Jeff Ellis Swimming (JES), has been going strong for more than 15 years, providing a high-quality, fun, engaging way for aquatic facility operators to provide local community swim lessons.
Program Coordinators
Program coordinators are trained and certified to lead the JES program at their local aquatic facilities. Program Coordinators are also responsible for training and certifying swim instructors to teach at their aquatic facility. Program Coordinators must be 18 years of age, possess a current CPR, first aid certification, and swimming instructor certification. Convenient weekly webinars are conducted to quickly and easily train new Program Coordinators.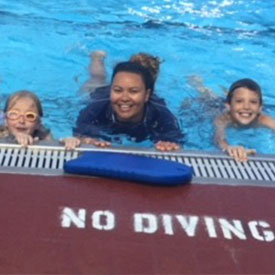 Swimming Instructors
Swimming Instructors conduct Learn-to-Swim lessons at their aquatic facilities under the direction of the Program Coordinators. Swimming Instructors must be 15 years of age, possess a current CPR, first aid certification and be able to perform the swimming skills for the level they wish to teach. Swimming Instructor certification is valid for 2 years. New swimming instructor candidates are trained by Program Coordinators, and those who are already certified swimming instructors with other national programs can easily become swimming instructors for JES.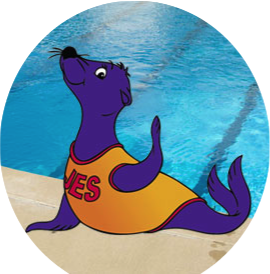 Join the JES Movement
Join JES for your learn-to-swim season and let your staff, along with Sophie the Safety Seal, bring an enjoyable, safe, and rewarding program to your swimming community. Click here to learn about our pricing and to apply for free as a JES Training Center. Whether used as a revenue generating opportunity, or as a community outreach program, JES is an ideal program to connect with children and adults alike. The program permits flexibility for all types of facilities. With eight different levels available, JES is the right choice for everyone; from those just starting out, to those trying to refine their swimming strokes.