Pectora - Learning Management System
E&A Aquatics Operation Education Training Program Students have access to the Ellis Client Services Portal and E&A's Learning Management System's record tracking database. The E&A Portal maintains student transcripts, certifications, and class materials for students and trainers who teach in the program. Each user has a private login page and 24/7 access to their individual student record. Trainers have access to their individual student record and the trainer materials needed to administer E&A Education courses they are authorized to teach. Program resources including training tools and checklists, templates that are customizable for internal facility documentation, and competency assessments are also available through the Client Services Portal. All forms are designed with functionality to work on any mobile device and have the ability to be downloaded and printed.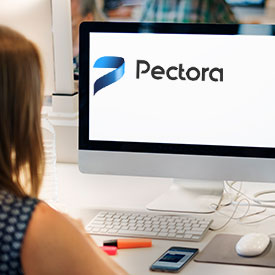 Current Available Courses
New ILTP® Shallow Lifeguard
New ILTP® Pool Lifeguard Course
New ILTP® Special Facilities Lifeguard Course
New ILTP® Special Facilities Lifeguard with Open Water Course
New ILTP® Instructor Course
Renewal ILTP® Shallow Lifeguard
Renewal ILTP® Pool Lifeguard Course
Renewal ILTP® Special Facilities Lifeguard Course
Renewal ILTP® Special Facilities Lifeguard with Open Water Course
Renewal ILTP® Instructor Course
Water Safety Plus Course
vanGUARD Aquatics Leadership Training (traditional, blended, full elearning)
Vigilance Awareness Training Program
Water Slide Dispatch Operator (full elearning)
Community CPR & AED (Adult & Pediatric care)
Standard First Aid
Healthcare Provider Basic Life Support
CPR & First Aid combined courses (layperson and Healthcare provider levels)
Preventing Bloodborne Pathogens (OSHA Compliant course)
Active Shooter (full elearning)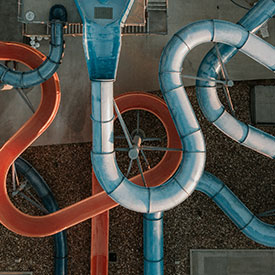 Water Slide Dispatch Operator Course
Water Slide Dispatch Operator Certificate Course– A two and half (2.5) hour,e-learning educational course based on ASTM 2376, that emphasizes Dispatch Operator accountability in the slide operation. Candidates learn how the Dispatch Operator role relates to the overall risk management plan at an aquatic facility and the skills that apply to the dispatch cycle such as guest screening, rider loading, safety communication, recognition and monitoring the dispatch area, plus many more general concepts that are applied when loading riders on and off a waterslide. IACET CEUS .3

Water Slide Dispatch Operator Implementation Guide – A resource guide that is recommended for individuals who are directly responsible for developing and /or implementing the Standard Operating Procedure attraction training for water slides at an aquatic facility. Review how to incorporate the general concepts introduced in the Water Slide Dispatch Operator program when designing your facility's ASTM 2376 water slide operation training. Use this resource as guidance for providing dispatch operator training solutions. Make enhancements to your existing training implementing industry training standards and best practices.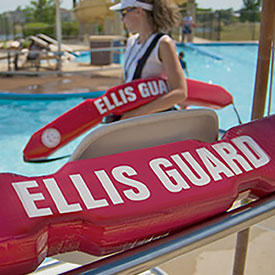 vanGUARD Aquatics Leadership Program®
A certificate, e-Learning, CEU course that meets the Model Aquatic Health Code lifeguard supervisor training requirements outlined in MAHC section 6.2.2 "Lifeguard Supervisor Training Elements". Lifeguard Supervisors learn important topics related to leading lifeguard teams such as how to manage lifeguard scanning and vigilance, techniques for developing and evaluating Zone of Protection® areas, practice development of Emergency Action Plans unique to their facility, and being preventative in an aquatic facility environment. The course offers users resources and templates for customization at their facilities and comes with creative team-building exercises and activities designed to reinforce learning topics within the program. E&A offers three (3) versions of this leadership program providing ultimate flexibility for its clients and all users.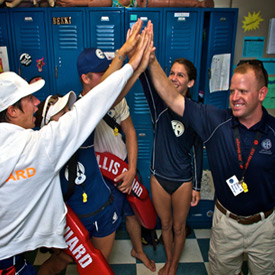 Train the Trainer e-Learning
A 3.5-hour certificate course designed to teach trainers how to facilitate and lead training sessions. This course teaches candidates professional presentation skills that are applicable for teaching any training lesson. Candidates gain firsthand knowledge of how to design and instruct lessons so that working memory transitions into long-term memory to achieve successful training outcomes for the students. Candidates learn adult learning theory, how to prepare and teach lessons that cater to diverse learning styles, the importance of assessment and different ways to assess learners, and how to communicate constructive feedback when training people. Trainer candidates in this course will gain valuable knowledge and experience that translates to teaching any lesson or training session at their facility.