Aquatic Safety Starts Now
Whether you are expanding, or building from the ground up, consulting with aquatics professionals early in the design process can save time, money and lives. An effective, efficient aquatic safety plan goes hand-in-hand with design and construction. Our experts can assist with best practices and offer guidance for the countless decisions that are part of the path to opening a new or expanded aquatic facility. Don't wait for construction decisions to cause costly safety and operational challenges. E&A can help now.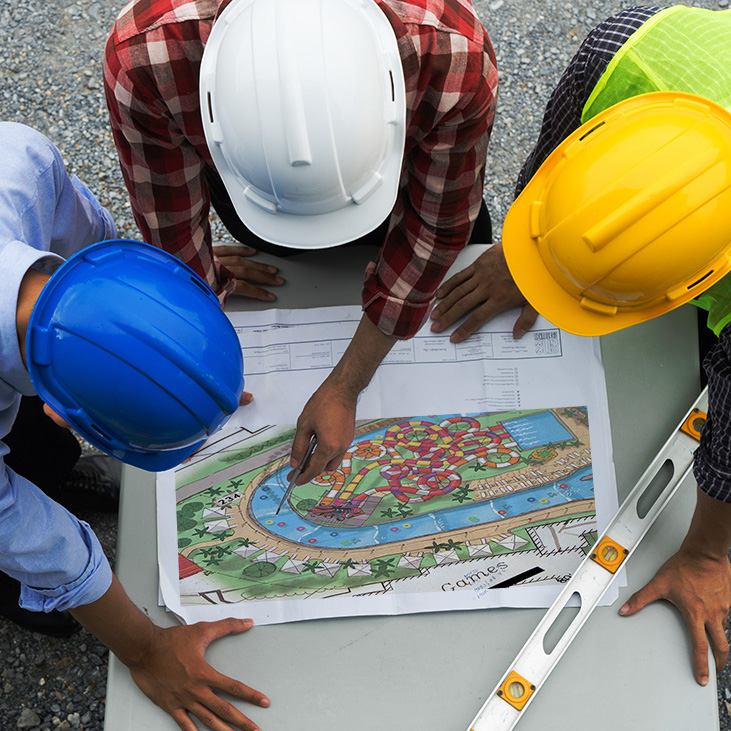 Our Services
Discover a true partner in aquatic safety with E&A. Trusted by more than 750 clients worldwide, our experts offer access to a multitude of industry experts who can provide counsel and help guide successful planning, design and construction to meet your aquatic safety needs.
Site Plan Review / Staff Positioning
Critical Infrastructure Placement – FF&E and OS & E
Section Layout, First Aid and Staff Area Placement
Handbook, Emergency Action Plan & Standard Operating Procedure Development
Safety and Attraction Signage
Zone Validation for Safety & Optimal Lifeguard Placement
Use of Technology and AI
Due Diligence Attraction Testing and Third-Party Attraction Inspection
Projects
E&A is proud to deliver development and expansion services for clients from around the world. Together with our Dubai-based international headquarters, Jeff Ellis International serves more aquatic facilities in more locations than any other aquatic safety organization. Our projects have included work for: