Safety & Health Program
Safety & Health training services, a part of Ellis Education Services, is the newest line of high-quality training programs in Ellis & Associates' (E&A) ever-expanding course catalog, once again illustrating why E&A has remained the leader in Aquatic Safety for more than 30 years. We are about to take the emergency care training world by storm.

Through our research, we have pioneered many of the philosophies and skills that have revolutionized the lifeguarding industry. Much of what we have done has been adopted by other training organizations and has been written into various Codes throughout the US and abroad, including the CDC's Model Aquatic Health Code. Using our same tried and true philosophies and training methodology, we are pleased to provide an extensive line of emergency care training solutions for organizations, instructors, and course participants worldwide.

With the introduction of our premier line of Safety & Health training services, our goal is to make emergency care training exciting, affordable, and easily accessible. Our courses meet the most current American Heart Association Guidelines for Cardiopulmonary Resuscitation, Emergency Cardiovascular Care, and First Aid. Our courses are not just for lifeguards, but for employers and employees working in fields such as healthcare, education, parks and recreation, amusement/waterpark industry, construction, childcare; and for laypersons as well.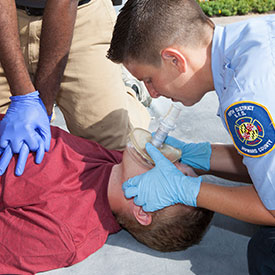 Training Options
Whether you are looking for emergency care training for yourself, your staff, or even your family, we have an option that will satisfy your needs. Large group or small; at your location or elsewhere; conducted by your own instructors or our instructors, we provide convenient and affordable training options to meet all your needs.
All Safety & Health Courses are offered in two distinct instructional formats:
Classroom-Based Learning: where participants acquire both the knowledge of the course material and competency in performing the skills necessary for successful completion of the course, under the direct guidance of an instructor in a traditional classroom-based setting.
Blended Learning: where participants complete the knowledge acquisition portion of a course online, at their convenience; and for courses that require skill competencies, such as CPR/AED and first aid, acquire such competency in a practical hands-on session with an authorized instructor. This blended learning approach combines technology-based learning and practical skill mastery to meet the same learning outcomes as a traditional classroom-based course, while saving time, and money.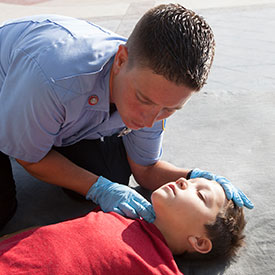 Becoming an Instructor
By becoming an E&A Safety & Health training services instructor, you will become a part of a special group of people, able to teach others in all walks of life to save lives. Whether you desire to be an instructor at your workplace, or as part of your community, we have the training resources to make you successful. Once you become an authorized instructor, you can teach anywhere, without any restrictions.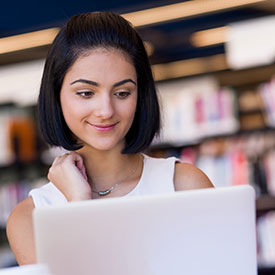 New Instructors
If you do not have previous experience as an emergency care instructor, you will need to complete a New Instructor course before you are authorized to teach a class. A description and course syllabus for the Safety & Health New Instructor course can be found in our Course Catalog.
For a list of available Instructor Training currently being offered, view our Safety & Health Instructor Training listing.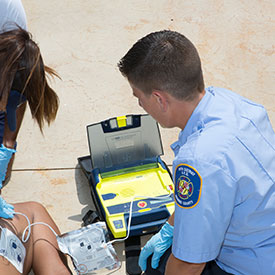 Existing Instructors
If you are already an Instructor through another training organization and believe that you have the ability to be an instructor as a result of your life or work experiences, E&A's Safety & Health training services may be able to provide you with instructor reciprocity so you can begin teaching our courses right away.
Reciprocity as an E&A Safety & Health training services instructor is granted to individuals who possess adequate content knowledge and skills equal to that of our Safety & Health Student courses, as well as adequate teaching experience inline with our New Instructor requirements. Reciprocity enables qualified individuals to bypass the traditional Instructor Course based on existing experience.
Examples of those who would qualify for E&A Safety & Health training services instructor reciprocity include:
Instructors with other national training organizations (AHA, ARC, ECSI, HSI, NSC)
ILTP® Lifeguard Instructors
EMS/Fire/Law Enforcement Instructors
Professional Educators who have attained basic provider level certification with any national organization
Athletic trainers with teaching experience
Physicians, Physician Assistants, Nurses, Paramedics/EMTs with teaching experience
If you believe you qualify for instructor reciprocity and would like to pursue Instructor Authorization CLICK HERE.