JES Learn-to-Swim Program Levels
Our learn-to-swim program, Jeff Ellis Swimming (JES), has been going strong for more than 15 years, providing a high-quality, fun, engaging way for aquatic facility operators to provide local community swim lessons. View our learn-to-swim program levels below.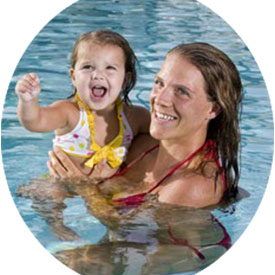 Water Exploration & Safety Level
This level provides an introduction to water safety and basic water skills for both parent and child. It is not a swim lesson. The Water Exploration and Safety level is meant to allow the child to explore the water in a closely supervised and fun environment with the guidance of the instructor and parent.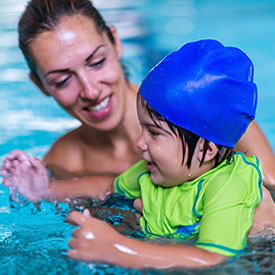 Preschool + Parent Level
This level helps students feel comfortable in the water while parents are at their side. Students learn elementary water skills that they can build on as they progress through the various swim lesson levels. WaterSmart rules are introduced that are encouraged by Sophie the Safety Seal - our very own mascot for the JES Program.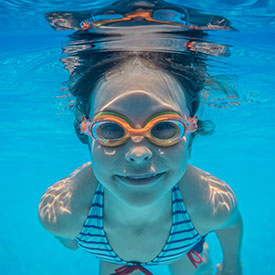 Preschool Level
This level helps students feel comfortable in the water without the presence of parents. Students will learn elementary water skills and safety tips that will stay with them throughout all swim lesson levels. Sophie the Safety Seal's WaterSmartTM Rules are reinforced for increased aquatic safety.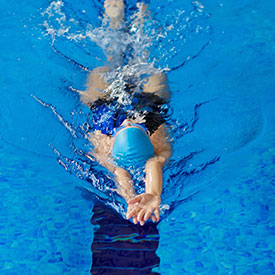 Beginner Level
This level builds on elementary water skills previously learned and teaches students the skills needed to complete a 25-yard swim for three strokes: Elementary Backstroke, Front Crawl, and Backstroke. All elementary water skills are reinforced so that they become second nature to the students. All water safety rules are discussed as well.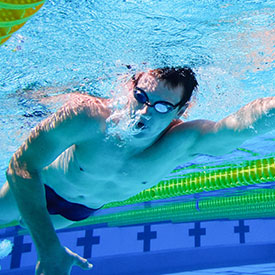 Advanced Beginner
This level teaches students how to master stroke development and requires them to complete 50-yard swims of Elementary Backstroke and Backstroke. Students work to complete 25-yard swims of the Breaststroke and Front Crawl with rhythmical breathing. The Scissor Kick and Sidestroke are also introduced at this swim level.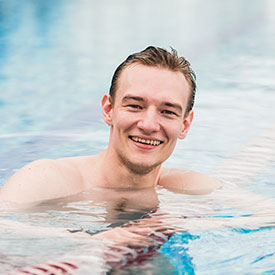 Intermediate Level
This level strengthens students' coordination of key strokes. The Sidestroke, Butterfly and treading water are introduced at this level. Students work to complete 50 yards of Front Crawl with rhythmic breathing, 75 yards of Backstroke, 50 yards of Breaststroke, 50 yards of Sidestroke, 75 yards of Elementary Backstroke, and 25 yards of Butterfly.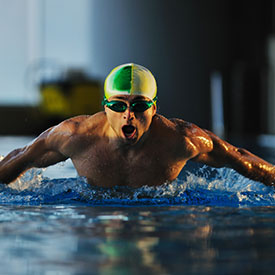 Advanced Level
This level polishes strokes so students swim with improved ease, power and confidence over greater distances. At this level, swimmers should be able to complete 100 yards of Front Crawl with Rhythmical Breathing, 100 yards of Backstroke, 100 yards of Breaststroke, 100 yards of Sidestroke, 100 yards of Elementary Backstroke, 50 yards of Butterfly, and three minutes treading water.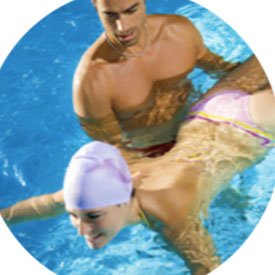 Adult
It's never too late to learn to swim. Basic swimming and self-rescue skills are taught in an environment that is within the comfort zone for each adult.