IBCCES Aquatics Autism Training and Certification
As the world leader in aquatics safety and risk management, E&A has partnered with the International Board of Credentialing and Continuing Education Standards (IBCCES) to introduce autism training and certification to lifeguards around the globe through IBCCES Lifeguard Autism Training. This new program is suitable any type of commercial aquatics facility including water parks, parks and recreation facilities, resorts and cruise lines.

Currently, one in 59 children in the US is diagnosed with autism. According to the National Autism Association, drowning is among the leading causes of death of individuals with autism, and many individuals on the autism spectrum have an affinity for water. With the creation of the IBCCES Lifeguard Autism Training program the goal is to reduce this statistic.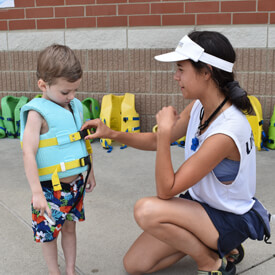 IBCCES Lifeguard Autism Training
Facts about children with ASD:
91% of all deaths for children with ASD were accidental drownings
Aquatic activities and hydrotherapy have been shown to increase social interaction, confidence and independence in children with ASD
Recent reports show that children with ASD are 160 times more likely to die from drowning than the general population of children
The certification program will focus on:
Autism overview and understanding
Behavior identification and awareness
Safety and communication strategies
Parent communications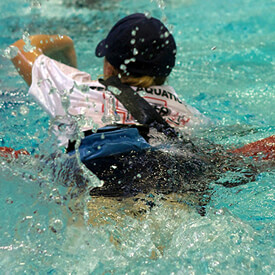 Leader in Cognitive Disorder Training
IBCCES is the leader in cognitive disorder training and certification for healthcare, education and corporate professionals around the globe. They are also the only credentialing organization of its kind providing this type of certification.
Benefits of Certification:
Recognition as an industry leader
Access to a large under-served market
An increase in staff confidence and guest interactions
Listing on an international registry
This proprietary IBCCES training and certification is available to lifeguards internationally through E&A training and certification programs.