Industry leaders in Risk Management
Since our inception, E&A's Mission has always been "the elimination of drowning events through Proactive Aquatic Risk Management." When we began the journey toward accomplishing our mission, we created a revolutionary, one-of-a-kind, accountability based program, designed to reduce risk in aquatic facility operation: the Comprehensive Aquatic Risk Management Program™ (CARMP™).

Centered around our signature lifeguard training program, known today as the International Lifeguard Training Program™ (ILTP®) our proactive & professional approach to preventive lifeguarding, coupled with the foundational risk management principles of the Comprehensive Program, established new "Standards of Care" for the industry.
The Comprehensive Aquatic Risk Management Program™ (CARMP™)
The CARMP™ is Ellis & Associates' flagship program, providing full-service aquatic safety and risk management consultation that goes well beyond simple "lifeguard training." The Comprehensive Program unique services, extensive Risk Management Resource Guide, Comprehensive Program Accountability-Based Auditing program, and 24-hours a day, year-round access to operational resources and industry experts, gives facility Owner/Operators all the tools necessary to be successful. It is a complete, multifaceted aquatic safety guidance program. As a result, Ellis & Associates' Comprehensive Program Client facilities have an unmatched performance record and include some of the largest recreational aquatic venues in the world, hosting more than a hundred million visitors each season. After more than 30 years, E&A's Comprehensive Aquatic Risk Management Program™ is still the "Platinum Standard." The Comprehensive Program is available to the industry and remains the single program that every other risk management organization compares themselves to.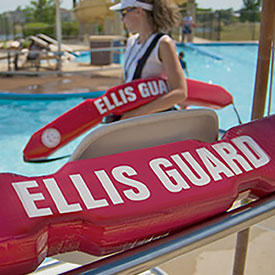 On-Going Consulting Relationship
First and foremost, the Comprehensive Aquatic Risk Management Program™ offers participants a full-service consulting relationship with the Proven Industry Leader. Program participants are assigned a Client Director to assist with all of your Risk Management needs. The Consulting Relationship is ongoing throughout the duration of program participation and questions can be answered with a simple phone call or email. Collectively E&A's Client Directors have more than 125 years of operating experience, as General Managers, Directors of Operations, and Operations Managers at major water parks and aquatic facilities throughout the United States.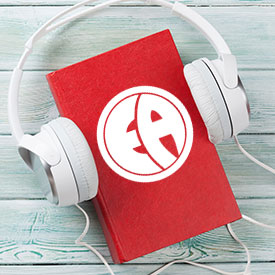 Comprehensive Aquatic Risk Management Resource Guide
As part of the Comprehensive Aquatic Risk Management Program™, participants are provided with a one-of-a-kind reference handbook, which outlines the proactive standards, policies, and procedures that drive the program. The Risk Management Resource Guide is a set of highly effective "best practices" and "program standards" that, when followed, have proven to provide unparalleled operational success for our Clients. The Standards are objective in nature allowing flexibility for clients to achieve the objective in a manner that suits their facility best. No other Risk Management program can compare with the safety record of our Comprehensive Program Clients.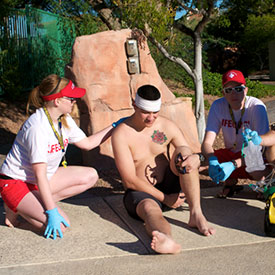 Accountability-Based Philosophy
Our Clients believe in our accountability-based philosophy – that's why they choose to participate in the Comprehensive Program. To reaffirm this commitment, we conduct over 2000 Aquatic Safety Operational Audits every year; and this accountability drives results! E&A Licensed Lifeguards are accountable to maintain the terms of their license and be able to demonstrate "test-ready" skill performance at all times, and Comprehensive Program clients demonstrate their ability to implement Risk prevention practices.
Aquatic Safety Operational Audits are designed to identify any potential risk exposures that may exist before they become catastrophic. The identified Risks are then evaluated and E&A staff provides recommendations, consultation, or remediation to reduce or eliminate the said identified exposure, subsequently seeking to validate the reduction or elimination of the exposure. Audits are opportunities to identify and correct behaviors or omissions before they have a negative impact.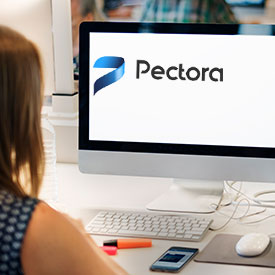 Client Services Portal / Learning Management System
Another key feature of the Comprehensive Aquatic Risk Management Program™ is the Ellis Client Services Portal and our Learning Management System's (LMS) record tracking database. Each participating organization has its own private page from which they can implement key components of the program and access the resources necessary to fulfill their operating needs. The Client Services Portal allows program participants to post classes, assign training materials to students, assign and maintain staff Credentials all in one central location and will provide notifications when credential expirations are nearing. The one-of-a-kind LMS also provides electronic delivery of both course materials (Digital Textbooks, Skill Competency Workbooks, Study Guides, and Class Information Documents) and Student Credentials. Additionally, program resources including training tools and checklists, templates for facility documentation and program implementation, Risk Management Resource Guide, audit records, and general communications are also available through the Client Services Portal.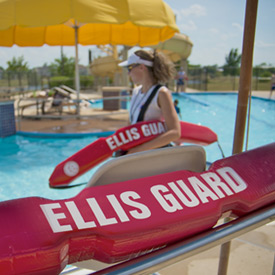 Ellis Education Services Discounts
Comprehensive Aquatic Risk Management Program™ participants, also have access to award-winning Aquatic Operations Education and Training Programs available, through Ellis Education Services, at a discounted rate.These educational options include the MAHC compliant"Vanguard: Aquatic Leadership Training" program, a "Train-the-Trainer" course, and the "Waterslide Dispatch Operator Training" course among others.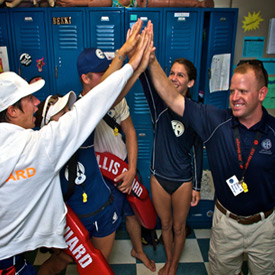 Aquatic Safety System Design & Consulting Services
Comprehensive Risk Management Program Clients receive these services Free of charge as a client added value.

As an additional value-added service, the E&A team can provide design/construction plan review for new aquatic facility construction and/or the addition or alteration of waterpark attractions within your facility. The design/construction plan review specifically evaluates the items that directly impact aquatic safety and operational efficiency. During the design/construction plan review, the E&A team is also able to provide suggestions for the development of aquatic safety protection systems for integration into the plans.

As your Aquatic Safety & Risk Management consultants, E&A will also provide on-going evaluation of your existing aquatic facility site plans and will provide safety and risk management recommendations as they present themselves. Our experienced team of Client Directors can also provide a review of your Standard Operating Procedures (SOPs), and in the case of a new facility work with you to develop appropriate SOPs to address your operational safety and risk management needs.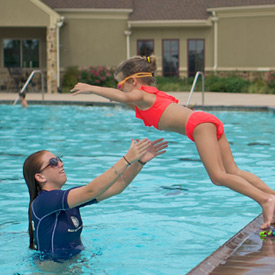 Aquatic Facility/Attraction Inspections
As a participant in the Comprehensive Aquatic Risk Management Program™, new Clients are provided with an on-site safety inspection of the aquatic facility, the individual aquatic venues and the individual aquatic features using custom-designed criteria based upon applicable industry standards and Codes. Existing Comprehensive Program Clients are given the option of receiving an inspection, (if requested), for any additions or modifications to their facility.

Inspections for new or significantly modified attractions/venues include Due Diligence Attraction Testing for new slides and a detailed written report including photos/videos where appropriate.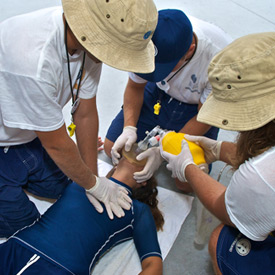 Aquatic Accident Investigations/Litigation Support/Expert Witnessing
As the industry leader in Aquatic Safety & Risk Management, E&A provides an expert source of the independent, unbiased, and proactive accident investigation. Our experts attempt to determine the proximate cause of accidents while developing and securing critical evidence to aid in defense of our Clients. Since 1983, our staff associates have investigated more than 800 aquatic accidents. E&A is regarded as the industry leader for aquatic litigation support services. Our litigation track record in successfully aiding the defense of our Clients remains unmatched in the industry.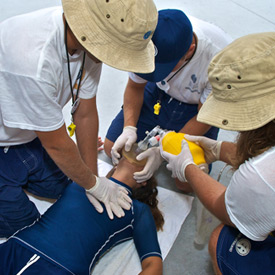 Complete Scope of Service Protection
Other training agencies provide a narrow scope of service… Training of your Lifeguard Instructors. As such their insurance coverage does not cover any more than that training. E&A carries a special Professional Liability Policy with a bodily injury inclusion, which covers our entire scope of service from consulting to lifeguard training to audits. We have "skin in the game" and stand behind our services.