JES Program Licensing
$295.00 annual licensing fee includes up to 5 Program Coordinators that you select from your staff to direct the JES Learn-to-Swim program at your facilities. This fee also includes free webcast orientation training provided by our national staff to prepare your PCs to oversee the JES program and to train new Swim Instructors whenever needed.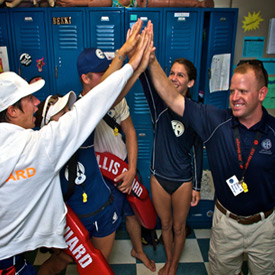 Program Educational Materials
$99 one time fee to download the JES digital program package to share with Program Coordinators and Swim Instructors that includes:
Program Coordinator Manual (full color with photos and illustrations.
Swim Instructor Manual (full color with photos and illustrations).
Swim stroke mechanics videos.
Sample Student Progress cards (1 for each level).
Marketing poster to help advertise your swimming classes.
Program Coordinator credentials.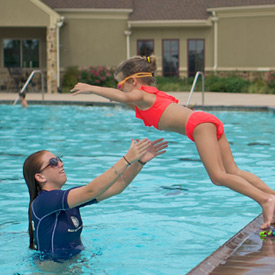 Swim Instructor Certification
$35 certification credential that is valid for 2 years. This is paid whenever new Swim Instructors are trained or need to be renewed.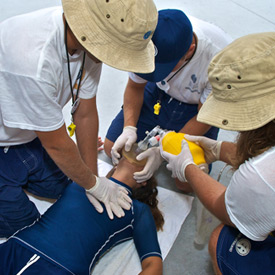 Merchandise
Visit our store for more items that include:
Student Progress cards - colorful, hard stock student progress cards at $1.00 per card, sold in packs of 25 for each level.  
JES Program Coordinator polo shirts, Swim Instructor rash guards, t-shirts, safety posters, and more.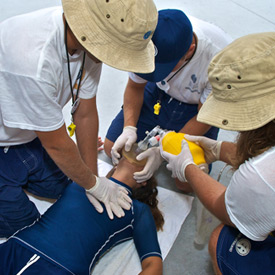 Training Center Application
Want to become a part of the JES community? Perhaps you already have staff who qualify for reciprocity as swimming instructors with JES. Click below to submit a Request for Service. There are no fees to submit a request. You will hear back from our national staff within 48 hours.