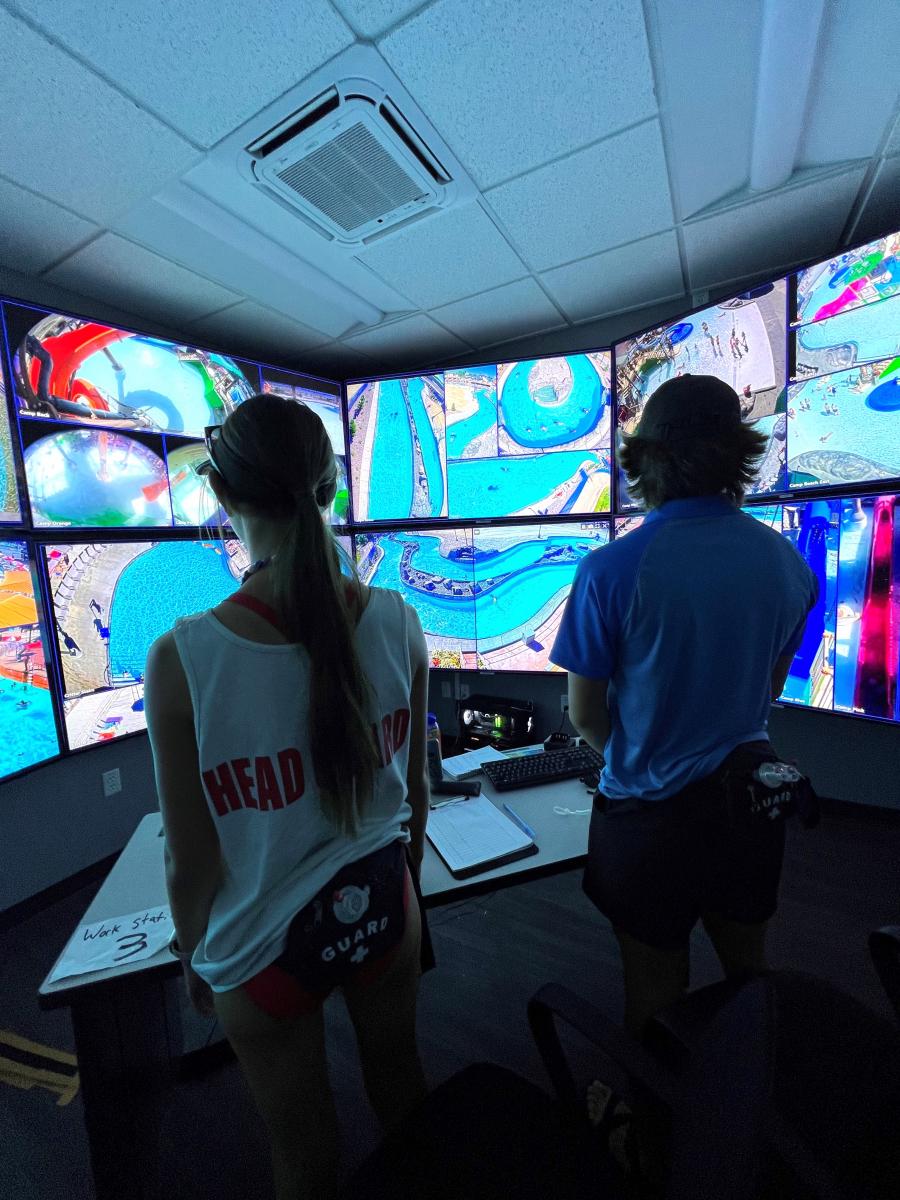 Roaring Springs Waterpark in Meridian Idaho - First Outdoor Water Park in the US to Install the Ellis Aquatic Vigilance System (EAVS™) – Wins Leading Edge Award from World Waterpark Association
Roaring Springs' new expansion received the prestigious Leading Edge Award at the World Waterpark Association conference last week in New Orleans, LA. The award recognizes innovation and creativity in waterpark projects from around the world. The two-year project elevated Roaring Springs to one of the largest waterparks in the US.
"Roaring Springs' expansion is a celebration of the wilderness and wildlife of the Great Northwest, said Chief Marketing Officer Tiffany Quilici. "Guests are delighted by the Idaho-inspired theming, including the world's first and only potato tipping bucket, Tippin' Tater." Other attractions include Class 5 Canyon wave-action river, and Critter Crossing adventure pool, plus the new Geyser Grill & Bar, and 16 new luxury cabanas.
Roaring Springs was also chosen as a Leading Edge recipient for being the first outdoor waterpark in the US to install the Ellis Aquatic Vigilance System or EAVS™. The system features cameras that alert lifeguards to potential incidents in real time. "Roaring Springs' number one core value is safety, as we strive to provide their guests with an outstanding experience," said Roaring Springs CEO Pat Morandi.
CEO Pat Morandi and CMO Tiffany Quilici accepted the award on-stage, and share the honor with:
• Long-time local contracting partner The Russell Corporation, Meridian, ID
• 24-year slide manufacturing partner ProSlide, Ottawa, ONT
• 24-year design partner Aquatic Development Group, Cohoes, NY
• 24-year safety partner Ellis Aquatic Innovations, Maitland, FL
• Connect & Go, Montreal, QUE
• 3i Advertising, West Palm Beach, FL
Congratulations to our partners and to the leadership team at Roaring Springs Waterpark, true leaders in aquatic safety and guest service.