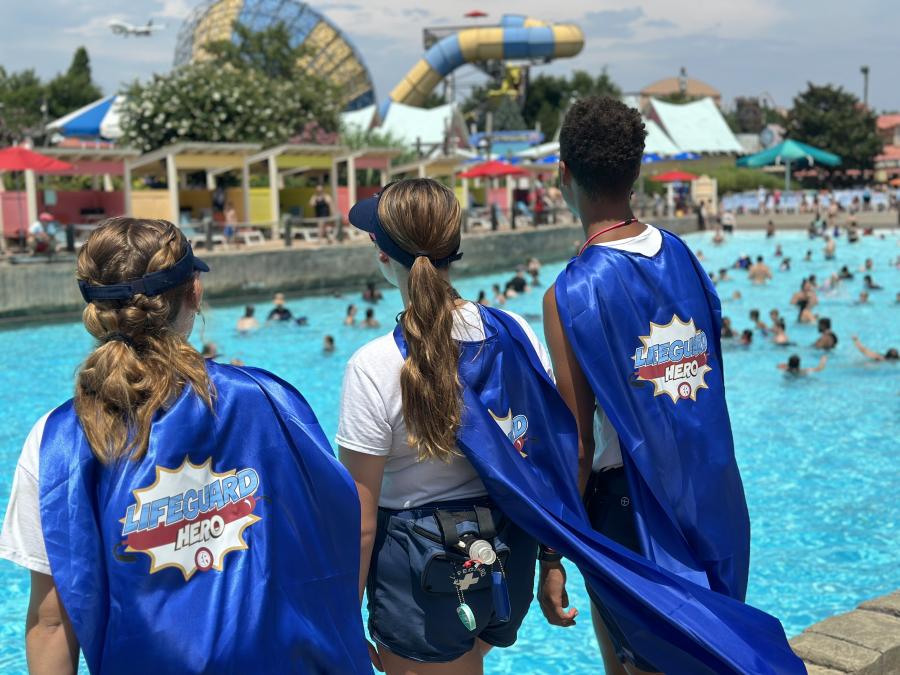 Today is International Lifeguard Appreciation Day
For the past week, culminating today. the aquatics and amusement industry around the world is celebrating – and thanking – lifeguards. Lifeguards play a tremendous role at aquatic facilities; they are the first responders, keeping patrons safe and risking their own health for swimmers.
International Lifeguard Appreciation Day was petitioned and launched by Ellis & Associates (E&A) in 2020 as a way to thank lifeguards around the world that went the extra mile to get updated training and embrace new protocols that allowed water parks and commercial swimming pools to open post-COVID-19.
Professional lifeguards are really so much more than what you may think. These dedicated, certified lifeguards are trained in:
Health Care Provider level Basic Life Support
Emergency Oxygen Administration
AED use
First Aid
Blood and Airborne Pathogen prevention
Lifeguards work while we play. Today, let's thank the lifeguards on duty at our pool, beach or water park and give them the greatest gift - follow the facility rules, keep an eye on children and weak swimmers, and willingly follow lifeguard instructions.
More on Lifeguard Training and COVID-19
In light of COVID-19, lifeguards, along with other public servants, were required to enhance their standard training - which includes CPR, oxygen administration, AED use and first aid - with new protocol focusing on infectious disease. Lifeguards must constantly train to maintain their rescue skills, provide top-notch guest service and facility safety, keep pool water clean and properly sanitized, and keep a watchful eye on guests.
About Ellis & Associates:
Founded in 1983, Ellis & Associates, Inc. (E&A) is the largest international aquatic safety and risk management consulting firm dedicated to the prevention and elimination of drowning. E&A, celebrating 40 years in 2023, revolutionized lifeguarding with the introduction of the widely-recognized (usually red) rescue tube. The firm provides lifeguard instructor training, aquatic risk management services, accident investigation, litigation support, emergency care training and water park design consulting. Learn more here.