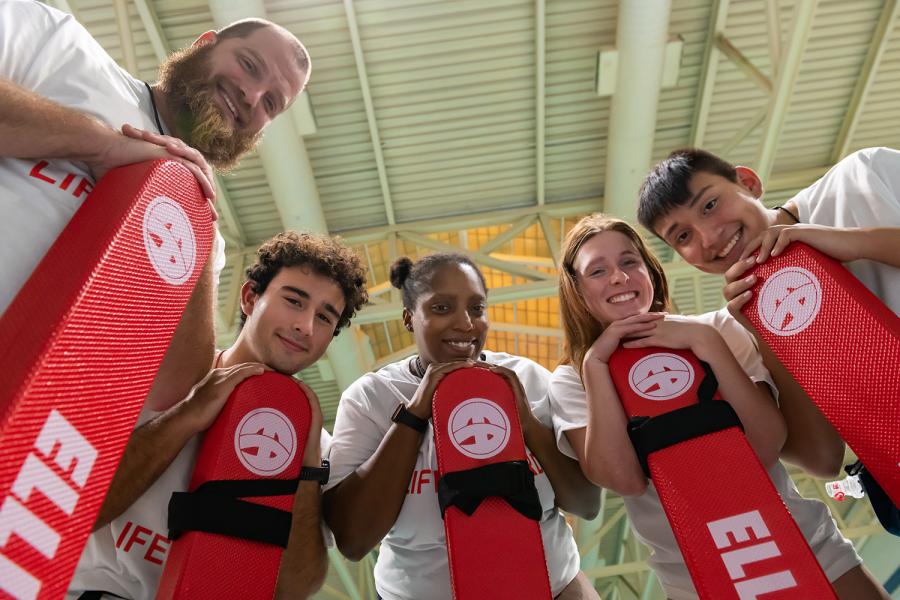 Turn 2021's "Great Resignation" into 2022's "Great Retention"
E&A International Aquatic Safety School (IASS) Director Denise Beckson, from Morey's Piers and Beachfront Water Parks, led an inspiring session with great strategies shared by E&A Clients for keeping your team inspired, motivated, appreciated and around until the end of the season.
April 7, 2022
Recruiting, hiring and retaining seasonal team members is one of the greatest challenges aquatic facilities face. And for a myriad of reasons, 2021 hit an all-time high, or low, in terms of employment. Earlier this year, the IASS Director Team and Faculty participated in a survey to capture a snapshot of just how impactful the "Big Quit" was.
Here is a peek at some of the results:
• 81% of those surveyed were understaffed
• 33% increased their base wage
• 43% added a referral bonus or signing bonus
• 47% added a retention bonus
• 57% decreased their operating hours
• 57% decreased their product offerings
After sharing these results, Beckson guided groups of IASS attendees, all at different levels of experience, through a discussion of what truly worked at their facility. And what didn't work.
A common theme centered around ensuring that employees are heard and valued. They expect good pay, emotional support, a positive working environment, transparency and the ability to do work that is truly impactful to their leaders and their company. Both new and returning team members want to grow and advance in their positions or in other parts of the organization. Investing time and resources in organized mentorship programs, designing incentives that reward fairly and consistently and keeping the work environment fun surfaced as important and effective strategies across all types of aquatic facilities.
The discussions also led to tips that may be so obvious, we overlook them on a daily basis. Like how easy is it to find employment information on your website? Perform an audit of the website to ensure the following:
• It is easy to find job listings
• The job application is concise and easy to complete – long applications will be abandoned prior to completion
• The job listing is written in an upbeat, fun and exciting tone
• The incentives and opportunities that make your facility a great place to work are clear
Want to find out what didn't work? Check out The Great Retention 2022 in the Pectora Library or send an email to info@jellis.com for more information.