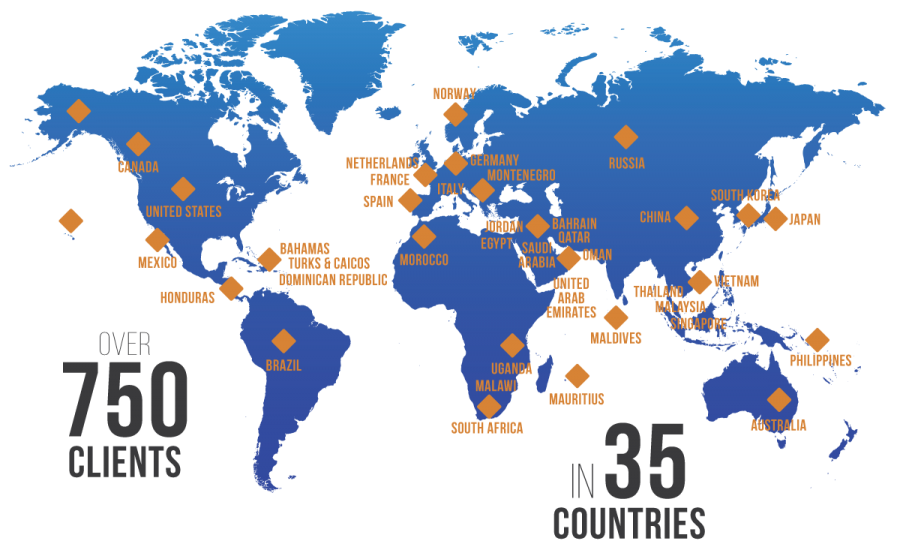 More Aquatics Industry Professionals, in More Countries, Delivering More Training, in More Languages Than Any Other Aquatics Safety & Risk Management Firm in the World
February 1, 2022
Ellis & Associates, based in Orlando, Florida, and our overseas Dubai headquarters at Jeff Ellis International, is committed to elevating swimmer safety and excellence in aquatics operations around the world. Our full-time team maintains leadership in nine locations worldwide, including Dubai, Brazil, the United Kingdom and the United States. Instructor Trainers representing fourteen nationalities serve the industry from twelve different countries providing education and training in more than thirty countries. Our award-winning international lifeguard, first aid, basic life support, emergency, supervisor, and instructor training materials have been translated into nine languages, with more versions continually under development.
While E&A's international presence is wide, the company's mission remains focused – zero drownings. By employing and partnering with dedicated experts in the fields of safety, health, aquatic operations, education, risk management, water park and aquatic facility development, lifeguard training, and technology, E&A is able to identify issues surrounding aquatic safety and continually create new programs to drive accident prevention and accountability.
As each new aquatic facility joins the E&A Family, the combined experience of the entire industry grows.