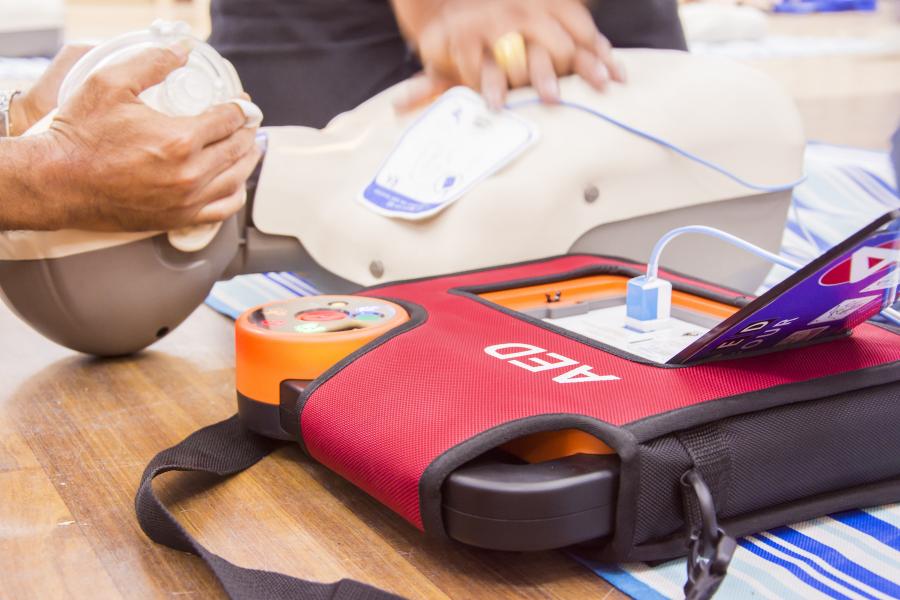 Why You Should Train Your Own Lifeguards
Lifeguard Training Tips
Lifeguards have many responsibilities, primary of which is to prevent and recognize trouble before it becomes a life-threatening situation. Lifeguards are your first-responders, at water's edge, vigilant and ready to put their rigorous training to work. You hope.
It's not easy to become a lifeguard. And for good reason. The best lifeguard training is a program that results in certification as a Professional Lifeguard. In addition to state-of-the-art rescue techniques, Ellis & Associates' comprehensive, all-in-one International Lifeguard Training Program (ILTP) includes:
Health Care Provider level BLS
Emergency Oxygen Administration
AED
First Aid
Blood and Airborne Pathogens
The hands-on E&A lifeguard training program is highly interactive and physically enduring, promoting objective-driven and performance-based outcomes. By training your own lifeguards as an E&A ILTP Instructor, you have the ability to ensure that your aquatic professionals are the best in the industry, providing the highest level of swimmer safety and care.
Don't trust someone else to verify these important attributes:
Physical fitness to be a lifeguard
Lifeguard skills verification and competency
Ability to recognize distressed swimmers
Communication skills
Guest relations skills
Site-specific training for your facility
Training your own aquatics team gives you the ultimate quality control, allowing you to confirm skill competencies and verify that lifeguard candidates have everything needed to successfully carry out their duties. You are providing them with the opportunity to actively lifeguard during training and work under a mentor with close supervision. Training tested at your facility ensures site-specific performance, allowing for physical location adaptations to include steps, shallow water entry, deep water entry, wave environments, action/lazy rivers, aqua play structures, slice catch pools and zero depth aquatic attractions. It also means that all of your lifeguards are trained to the same level with consistent expectations. Consistency allows your aquatics and operations staff to work as a team, aligning on in-service requirements, competency evaluation and review, and remediation.
Further, if you have an incredibly dedicated and guest service minded lifeguard candidate that does not pass initial training, you have the ability to place that candidate in another role and provide further training and opportunities to advance to a lifeguard position. The objective-driven philosophy of the ILTP equips every instructor with the ability to work with each lifeguard candidate to achieve all objectives. By controlling training on your schedule, you may be able to recruit and promote from within, develop talent, and provide incentives for employee retention and recognition.
"Lifeguard training isn't a competition; it's a vocation to be learned and developed," said Richard "RAC" Carroll SVP and COO of Ellis & Associates. "E&A is constantly researching and developing best practices in aquatic safety, providing our lifeguard instructors with the most up-to-date training and tools so that they, in turn, can provide lifeguard candidates with on-going, rigorous, performance-enhancing education."
Take control of all of your training and staffing needs. E&A ILTP Lifeguard Instructors have the ability to train any of your employees in First Aid, CPR, and AED use, in addition to training lifeguards. Having the ability to do your own training, on your own schedule, allows you to conduct a class as the need arises without waiting for training to fit into someone else's schedule or the "next available class." Instead of waiting for a certified lifeguard or BLS trained candidate to come to you, train your own.
Don't rely on someone else to train your lifeguards. Know that you have the best aquatic staff in the industry by training your own professional lifeguards to be E&A guards for life.