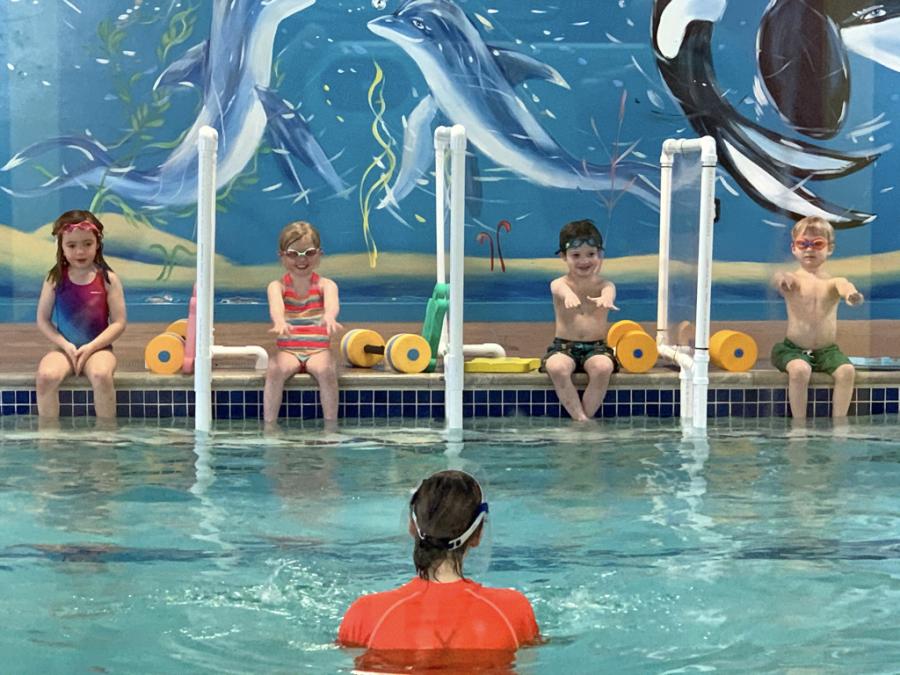 Learn to Swim for Health and Safety
The annual World's Largest Swim Lesson on June 17 is a perfect reminder to start swim lessons now.
We might be biased, but it seems like swimming is the perfect form of exercise and relaxation. Did you know, swimming burns more calories than walking, bicycling, dancing and aerobics? It also slows down the aging process by helping to reduce blood-pressure, increase muscle mass and improve cardiovascular health. Swimming, especially with friends, improves general well-being and helps to reduce stress levels and improve sleep. If you hate getting sweaty, swimming has you covered; water continually cools you down no matter how hard you work. It's also a great way to avoid weekend-warrior injuries or to rehab from a previous injury.
Even more importantly, learning to swim is the safe thing to do.
About one in five people who die from drowning are children 14 and younger. According to the Archives of Pediatrics & Adolescent Medicine, the risk of drowning can be reduced by 88% if children participate in formal swimming lessons between the ages of 1 and 4. Swim lessons are a fun, social activity for all ages. The health and well-being effects are clear but safety must always be the top priority.
While lifeguards provide an additional layer of protection, nothing replaces the need for adults to constantly be within arms-reach of their children, and for weak swimmers of all ages, or those lacking confidence, to use a well-fitted lifejacket.
Swimming takes minimal gear and offers a lifetime of healthy benefits. Take time now to learn to swim, enroll your kids in swim lessons and have a conversation at home about water safety.
Swimming Lessons Save Lives.