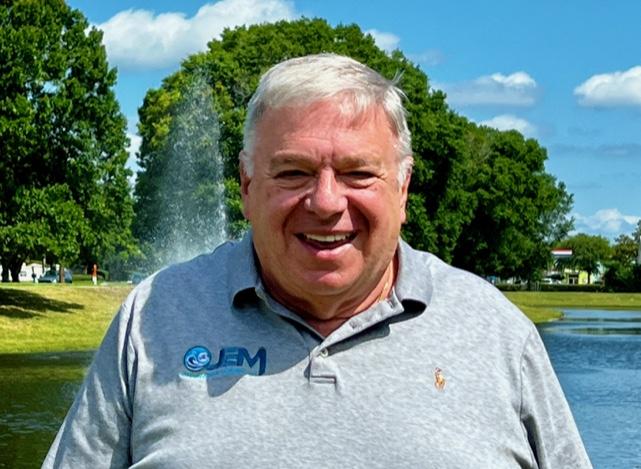 Ellis & Associates (E&A), the World's First Aquatic Safety and Risk Management Firm, Observes 40th Anniversary
Started by Jeff Ellis in 1983, Ellis and Associates (E&A) observes a momentous anniversary this year, marking 40 years of service to the aquatics industry, including powerful milestones that have elevated swimmer safety around the world. The number of E&A Clients grows daily with more than 800 Clients in 40 different countries. It all started in Texas when Jeff, who was working in aquatic safety for the Red Cross, was called to investigate a drowning event at a new water park near Houston.
In 1983 the popularity of water parks featuring wave pools, lazy rivers, water slides and activity pools skyrocketed, creating a much more challenging job for park operators and lifeguards. It became clear to Jeff and his colleagues that traditional lifeguard training was not adequate for either swimmer or lifeguard safety. He conducted further investigations and poured hours into research and experimentation, dedicating his time to finding a better way to lifeguard.
Jeff pushed the learning curve for water parks, testing techniques and protocol that led to the creation of E&A's first National Pool & Waterpark Lifeguard Training Program®, published in 1983. E&A's training established revolutionary practices such as eliminating body contact rescues and introducing rescue tube technology. Every year, each day, E&A pushes the aquatics industry to challenge the day before keeping E&A at the forefront of aquatic industry innovations. The organization's original lifeguard training program, now called the International Lifeguard Training Program®, has been translated into more than a dozen languages.
In 2004, Jeff expanded E&A's aquatics services, launching Jeff Ellis Management (JEM) to provide complete aquatic facility management. JEM currently serves aquatic facilities small and large, from local parks and recreation facilities to large water park destinations and resorts.
Adding another layer to swimmer safety, Jeff saw a need for consistent, accountability-based swim instruction and in 2006 introduced the Jeff Ellis Swimming (JES) learn-to-swim program. JES Program Coordinators undergo rigorous training that results in certification that allows them to train swim instructors to offer programs from beginner to advanced and even adult swim.
More recently, in 2020 Jeff Ellis launched Ellis Aquatic Innovations, known as EAISafety, a suite of services that utilizes advanced technology solutions including AI, machine learning and high-tech cameras.
"The remarkable journey of Ellis and Associates is the result of passionate people, selfless professionals all over the world, that have contributed their time, talent and expertise to making a difference in aquatic safety," said E&A President and CEO Jeff Ellis. "I am humbled to be part of this extraordinary group and respectfully celebrate their accomplishments over the past forty years. E&A clients truly set the Gold Standard for our industry."
Soon after the launch of Ellis & Associates, the company created the first-ever national safety school designed specifically for the aquatics industry. Today, this program is offered in two locations each year with attendees from all over the world. The International Aquatic Safety School (IASS) and IASS East include a week-long intense program that includes not only aquatic safety, but principles of leadership, crisis communications, risk management and professional development.
In 2001, E&A jointly commissioned the Poseidon Study to evaluate lifeguard vigilance and effectiveness in regard to identifying a swimmer in distress. Resources developed during this study led to the introduction of Vigilance Awareness Training and continue to improve vigilance awareness and the concept of zone of protection; now the basis for the CDC's Model Aquatic Health Code (MAHC) zone of patron surveillance concept.
While many things have stayed the same the past four decades, the key to success in aquatic safety is to keep working. Keep pushing, questioning, researching, testing, evaluating and sharing what can be done better. Thanks to Jeff Ellis' passion, and the remarkable work of more than 800 clients around the world, aquatic safety will never stand still.
"The key factor that allows E&A to remain at the forefront of aquatic industry innovations lies in the belief that we must continually seek new and better solutions to enhance aquatic safety," adds Ellis. "Reliance upon existing practices, including ones that we might have originally developed, is not an option. We must remain driven and committed to making a difference when it comes to aquatic safety matters."
Since E&A's introduction of the "10/20 Second Protection Standard" and "10/3 Minute Protection Standard" in 1991, these have become the recognized worldwide industry standards of care for lifeguard scanning and swimmer protection in swimming pool and open water environments.
Recognizing that in many cases, professional lifeguards are first to respond to any type of emergency in an aquatic environment, in 2020, E&A petitioned and launched the first-ever International Lifeguard Appreciation Day. On July 31 aquatic facilities around the world celebrate their lifeguards in many ways including posters, parties, videos, prizes and most of all, a sincere thank you for making a difference.
Today, E&A is led by Senior Vice President and COO Richard A. "RAC" Carroll. RAC, who is a member of the World Water Park Association Hall of Fame, is active throughout the industry including roles with the International Association of Amusement Parks and Attractions and Council for the Model Aquatic Health Code, among others. His first season as a lifeguard was in 1986 where, as a member of the Morey's Piers and Raging Waters aquatics team, he attended his first E&A Lifeguard Training.
"I'll admit, I decided to take a summer lifeguarding job at the beach because, as a college student, it looked like a great way to have fun and earn some cash," said RAC. "But that first lifeguard training program changed me. I knew immediately I wanted to be part of a growing community dedicated to a culture of safety and accountability. E&A has built an objective-based program that we, together with more than 800 clients in 40 countries, continually seek to improve and never stop advocating for aquatic safety."
With training materials in more than a dozen languages, E&A has more instructors, in more countries, speaking more languages, delivering more training, than any other aquatic safety and risk management firm in the world. Services include lifeguard instructor training, E&A's well-known Comprehensive Aquatic Risk Management Program, safety and health training, learn to swim programs, aquatic development and expansion consulting services, third-party ride and slide inspection, and litigation support.