Aquatic Consultants: Overview
Ellis & Associates (E&A) is an international aquatic safety and risk management consulting firm dedicated to the elimination of drowning and serious injury in aquatic facilities around the globe. For more than 35 years as aquatic consultants, E&A has provided lifeguard instructor training, risk management services, accident investigation, litigation support, emergency care training, facility management, learn-to-swim programming, and continuing education programs for all types of aquatic facilities. As you can see, we not only provide aquatic training and consulting services. We offer a full suite of support providing management, training, and consultation in everything an aquatic facility may need.

When you partner with Ellis & Associates, you are immediately engaged with some of the industry's leading aquatic consultants. The E&A Team represent over 150+ combined years of operational and consulting experience. With our team approach, every E&A client is afforded on-demand, professional aquatic safety consulting, available 24/7/365. The experienced individuals who make up the E&A Team are always a phone call or email away to provide you with round-the-clock support as certified pool operators and aquatic consultants.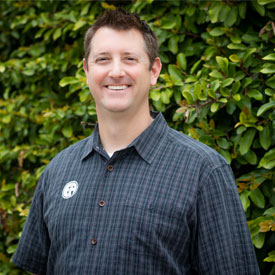 Aquatic Training and Consulting Services
Collectively, the E&A Team has facility operating experience as General Managers, Directors of Operations, Operations Managers, and Area Managers at major aquatic facilities throughout the United States. In addition to actually managing aquatic facilities, the E&A Team has a long and proven history of providing pre-opening, operational, and post-operational pool and aquatic consulting services for the most iconic aquatic facilities in the world. The E&A Team is comprised of individuals who enjoy aquatics as much as they enjoy helping others within the aquatics industry. Currently, the E&A Client Family includes over 700 organizations operating more than 3000 facilities on 5 continents.
Ellis & Associates delivers site-specific aquatic training and consulting services around the globe. When you become an E&A Client you are immediately provided access to consulting and advice as part of your client membership. The aquatic consulting relationship with our team of experts is ongoing throughout the duration of your partnership with us. To learn more about those you will be working with, read their bios here.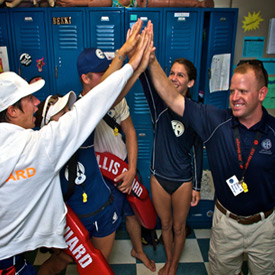 Aquatic Consultants: Certified Pool Operators and Additional Services
In addition to having access to the highly respected team of aquatic consultants and experienced pool operators, E&A partners are provided with award-winning Aquatic Operations Education and Training Programs, certification programs, and risk management services. E&A's new partnership with IACET is a demonstration of its commitment to lifelong learning and the highest standards in Lifeguarding and Aquatic Facility Leadership education. Ellis & Associates joins an elite group of member firms that offer high-caliber continuing education and aquatic training programs as an Authorized Provider of IACET CEUs.
If you are interested in aquatic training and consulting services contact us for a free quote below and join the family.
Ready to join the E&A family?
Contact us today and see how our programs can improve your facility and increase revenue.
Call us: (800) 742-8720 or submit the form below for a callback.